About Us
Welcome to Dorband & Associates (D&A). We have been providing products/services/programs to individuals, non-profit organizations and for-profit companies around the world since 1976. Dorband & Associates has been a preeminent consulting firm in the world of environmental leadership for over 40 years. We have founded and consulted many ventures over the years by putting our partners and clients first.
Dorband & Associates was founded as the parent company for a suite of ventures by Dr. Wayne Dorband to provide a variety of services in the areas of sustainability and environmental consciousness. The companies that fall within the umbrella of Dorband & Associates include:
D&A Consulting – Providing consulting services for environmentally impaired real estate owners and developers as well as strategic consulting for business development of environmentally oriented companies. Sustainable agriculture education and research and development involving a huge vision of enabling 1,000,000 ecopreneurs to teach the world to feed itself. Sustainable indoor agriculture production of an optimal feed for livestock. Colorado Sandstone Quarries, LLC (CSQ) – Ecolonomic stone farming. WorldWide Aquaculture, LLC – Consulting, research and business development in sustainable aquaculture. Mountain Sky Ranch – Proof of Concept commercial and research ranch in Northern Colorado demonstrating sustainable agriculture and providing agritourism. Mountain Sky Alpacas – Premier breeding/show alpaca business located at Mountain Sky Ranch in the Andean-like beauty of the Rocky Mountains.
Dorband & Associates also supports and provides management services to the Institute of Ecolonomics, LLC, (IOE) which co-offices with D&A in our Berthoud, CO headquarters. IOE's mission is to improve the planet by linking ecology and the economy. As IOE founder, the famous late actor, Dennis Weaver, would say – "we have spent thousands of years and billions of dollars screwing the planet up; now we need to spend then next many years showing people how they can make money making it better!" D&A is a part of the Center for Ecolonomic Excellence and Development ("CEED") and resides at the northern Colorado, Berthoud, campus. D&A is one of the Founding Partners of the paradigm shifting Enviornmental Professionals Network, LLC ("EPN") that also offices in the Berthoud CEED campus.
Please see below some information on our professional staff and partners. We are very proud of the quality of the people on our Team, and we know you will want to get to know them better.
Dr. Wayne Dorband – CEO and Chairman
Dr. Dorband founded Dorband & Associates after spending over 30 years founding and directing a number of companies in the environmental field. Wayne founded ATC Environmental in 1979 while serving as a college professor at Augustana College, in Sioux Falls, SD. ATC grew from meager beginnings of Dr. Dorband and his partner Will Miller to thousands of employees by the mid 1980's. Dr. Dorband took ATC public in 1984 as only the second company in the history of South Dakota to be founded in the state and then to go public. Later in the 1980's, Dr. Dorband was also a co-founder of the environmental insurance industry as one of a select group of professionals at the Environmental Risk Group (ERIC) in Denver, CO. Wayne developed the actuarial models and underwriting criteria for the now broadly used Pollution Legal Liability insurance coverage, as well as the Remediation Cost Cap coverage. In the mid-1990's, Dr. Dorband was also a pioneer in the environmentally impaired asset development (brownfields) industry as a co-founder of Cherokee Investment Security with Tom Darden, John Mazzarino and Randall Clark. Cherokee grew to be the largest private investment fund in the world acquiring environmentally impaired properties. Wayne directed the environmental risk management services for Cherokee and then later co-founded International Risk Group as a successor to the risk management, risk assumption and consulting services of Cherokee. Dr. Dorband is, as his wife Deb calls him, a serial entrepreneur, as he has formed and owned close to one hundred businesses in the last 35 years. He is proud of the fact that many of his partners and employees have gone on to successfully begin their own businesses and ventures. Wayne and Deb have four adult children, and Dustin is a partner with us here at D&A. Wayne has a PhD in Fisheries and Aquatic Ecology from the University of Idaho, a MS in Marine Ecology and Aquaculture from San Diego State University, a BS in Biology from the University of California, Irvine, and an AA in Liberal Arts from Bethany Lutheran College. He enjoys sustainable farming, tennis, fishing, running, golf, reading and many more fun things.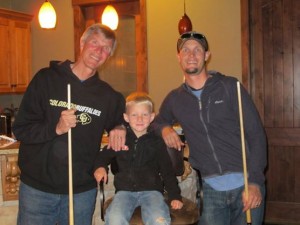 Dustin Dorband is D&A Director of Construction and Development. Dustin is Dr. Dorband's son. He is responsible for numerous projects for the Company including all of our sustainable agriculture projects. He has great skills as a designer, construction manager, practical engineer, administrator and hands-on contractor. Dustin has a BS in Construction Management from Colorado State University and worked for almost 10 years as a construction management professional for the giant industrial development REIT, Prologis, Inc. He is currently also building houses in Texas. Dustin has a wife, Debbie, and two incredible young boys. He is very active in youth ministry at his church.
Elizabeth Thomas (Liz) is D&A's Project Manager for environmental projects throughout North America. Liz is responsible for Phase 1 assessments and project management for large industrial sites. She has obtained her Masters Degree in Environmental Business and has been a world renown adventurer having written two popular books about hiking around the world. She resides in Denver, CO where he enjoys all kindsof outdoor activities.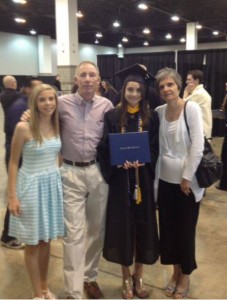 John Nillen is the business development director for D&A. John has worked alongside Dr. Dorband for over 15 years and is well-known in the brownfields development industry. John has been responsible for selling some of the largest risk assumption deals in the world. John worked alongside Dr. Dorband at both IRG and Cherokee. He has a Bachelors from Regis College in CO. John has a 25-year history coaching in elite level basketball, including the NBA. He is married and has two amazing girls.